HIV/AIDS & Medical Marijuana in Florida
June 27, 2022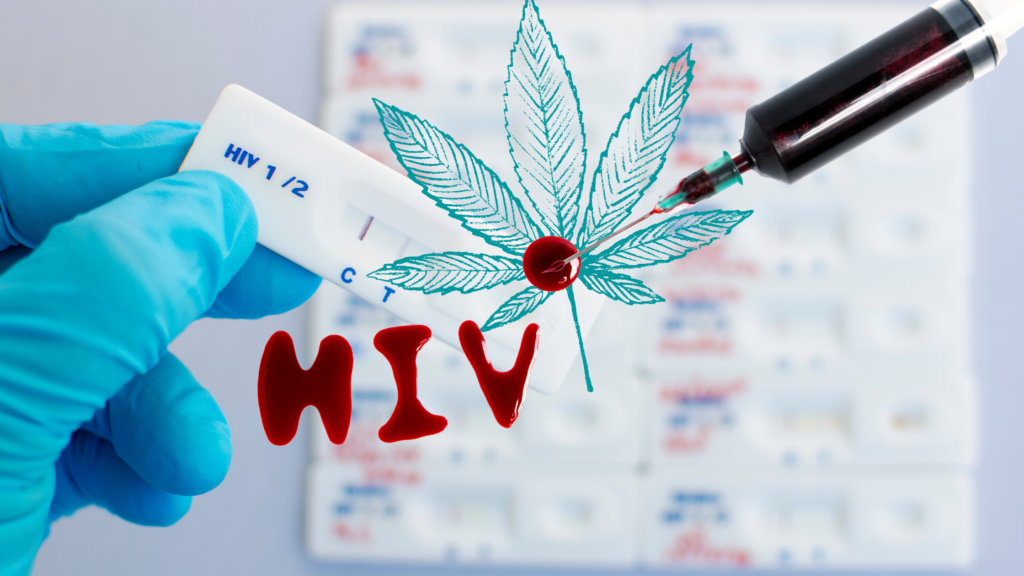 Thanks to Amendment 2, which came into effect in the state of Florida on January 3, 2017, patients diagnosed with HIV or AIDS were finally granted the ability to buy and use Medical Marijuana to treat their symptoms.
Medical Marijuana laws in Florida are designed with the patient's health in mind.
HIV/AIDS are chronic, life-threatening conditions and one of the most commonly cited among MMJ patients. Every Medical Marijuana state lists HIV/AIDS as one of their qualifying medical conditions.
White blood cells are one of the significant components of the body's immune system, produced in the bones; these cells are the first line of defense against any infectious organism – such as bacteria or a virus – that enters the body.
AIDS (Acquired Immune Deficiency Syndrome) is a disorder that is caused by the human immunodeficiency virus (HIV). The virus attaches to the surface of specific white blood cells known as T cells (CD4 cells). As more T cells become infected with HIV, the body's immune system becomes compromised. When HIV goes untreated, patients are susceptible to infections or infection-related cancers. In time, HIV destroys so many T cells that the body can no longer ward off disease and infection. Opportunistic infections take advantage of the weakened immune system and may cause a range of dangerous illnesses. Once this happens, the condition has progressed to AIDS – the final stage of HIV infection. AIDS officially is diagnosed when the number of CD4 T cells drops to less than 200 cells per cubic millimeter of blood. However, AIDS Symptoms may not appear for 5 – 10 years after initial infection.
Unfortunately, it's currently impossible to completely eliminate HIV from the system. However, not everyone with HIV advances to AIDS. Newer generations of HIV antiretroviral drugs have allowed millions of HIV patients to live relatively normal lives. According to the World Health Organization, more than 1.2 million Americans live with HIV, and the condition has claimed over 500,000 of them.
Though HIV antiretroviral drugs work well to prolong or even eliminate the onset of AIDS, the side effects can be severe and include nausea, vomiting, loss of appetite, and neuropathy – severe pain in the nerve endings. Other symptoms of the condition may involve wasting syndrome and intractable pain. Many of these patients use medical marijuana to help manage these symptoms.
According to a 2005 study in the Journal of Acquired Immune Deficiency Syndromes, more than 60% of HIV patients use cannabis for this purpose.
Medical Marijuana is known for its appetite-stimulating properties and has also been frequently used to alleviate peripheral neuropathy and nausea, help with weight loss, and help to alleviate depression that can accompany a diagnosis.
Medical Marijuana has been shown to reduce peripheral neuropathy – a burning sensation most commonly experienced in arms, legs, hands, or feet. A 2005 survey found that 90 percent of participating HIV patients reported improvement in their nerve pain, and 94 percent experienced muscle pain relief as a result of using cannabis. Also, crucially, as maintaining optimum caloric intake is crucial to fighting illness, MMJ works to stimulate the appetite. The same 2005 study found that 97 percent of participants found that MMJ improved their appetite.
Medical Marijuana is also proven to elevate mood and help with nausea. Importantly, as persistent inflammation occurs in HIV patients, research suggests that MMJ's anti-inflammatory properties may help offset this negative impact, such as myocardial infarction and neurocognitive impairment.
As a certified cannabis doctor, Dr. Fandino-Sende is uniquely qualified to make professional recommendations enabling the receipt of a Medical Marijuana card from the state of Florida. In three easy steps, Florida HIV/AIDS patients can obtain their Medical Marijuana cards from LifeCann MD and Dr. Fernando Fandino-Sende.
Once a patient has contacted LifefCann at (833) 543-3226 or online at www.lifecannmd.com, the team will listen to the patient's circumstances during the initial no-risk, no-commitment medical marijuana consultation. If the individual is recognized as a qualifying candidate due to their condition, the next step is getting the official medical recommendation from Dr. Sende himself.
Offering superior and professional customer service, Florida's top-rated medical marijuana referral clinic has served over 5,000 satisfied patients. Their caring expertise and knowledgeable recommendations have helped a number of HIV/AIDS patients.
For more information, please visit www.lifecannmd.com, email health@lifecannmd.com or call (833) 543-3226.