Qualifying Conditions for A Medical Marijuana Card in Florida
You don't have to be intimidated by the process. LifeCannMD goes above and beyond at every step along the way to make things as easy as possible for patients. Reach out today, and we'll show you why we're Miami's preferred Medical Marijuana Evaluation Clinic.
If you have been diagnosed with one of the conditions listed below, or if you suffer from other debilitating conditions with comparable severity and symptoms, our physician may order Medical Marijuana in edible, spray, oil, or tincture form. Florida patients can access 70-day supplies of the medication with a single order.
Official Debilitating Conditions List in Florida:
Cancer
Epilepsy
Glaucoma
HIV/AIDS
Post-Traumatic Stress Disorder (PTSD)
Cron's Disease
Parkinson's disease
Multiple sclerosis
Chronic nonmalignant pain
A terminal condition diagnosed by a physician other than the qualified physician issuing the physician certification.
Amyotrophic Lateral Sclerosis (ALS)
No-Risk Consultation
Even if you don't see anything on the list above that applies to you, you still may be able to qualify for a Florida medical marijuana card through LifeCannMD.
We offer no-risk consultations, so you can begin the process whether or not you're entirely sure you qualify for medical marijuana.
No Commitment
When we talk about no-risk, no-commitment medical marijuana consultations, we mean it. If our team finds that a patient is not a good candidate for our services, and we can't provide them with a doctor's recommendation, there will be no charge to the patient. You deserve to receive an honest opinion about whether or not you qualify for a Florida medical marijuana card without having to worry about any charges.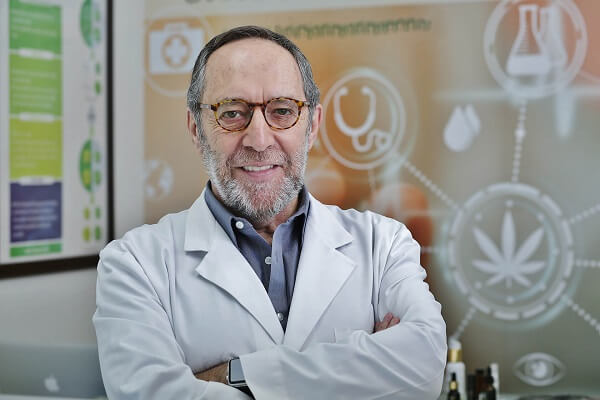 Want to Get a Medical Marijuana In Florida? Here's how!
LifeCannMD was founded by Dr. Fernando Fandiño-Sende, who is a Board Certified Internal Medicine Doctor and Cardiologist. He takes every patient seriously and will work with the rest of our team to provide compassionate care throughout the entire process.
Step 1: Call or Contact Us. Simply tap or click on the green button below and above labeled "Get Started Now" and fill out the MMJ patient registration form, hit submit, and our physician assistant will contact you right away to get started.
From there, we'll guide your process safely, securely, and with 100% confidentiality. Our friendly staff will listen to you describe your situation and take notes about how and why you may qualify for medical marijuana in the state of Florida. We'll confirm that you're a Florida resident or seasonal resident, and discuss the type of medical records you should bring from your primary care physician.
Step 2: Office or In-home Visit with Dr. Fernando Fandiño-Sende. Once you have everything in order, it's time to meet Dr. Fernando Fandino-Sende. You can do this at our clinic, which is conveniently located near downtown Miami. But, if you're unable to come in for your visit, we can even set up a house call. As a certified cannabis doctor, Dr. Fernando Fandiño-Sende is qualified to make a professional recommendation that you receive your medical marijuana card from the state of Florida.
Step 3: Application Fee & Approval. After your meeting with the doctor, our patient care team will help you register with the Florida Department of Health to make sure that the process goes as smoothly as possible. You'll need to have an approved passport-style photo of yourself, proof of residency, a $75 application fee, and a complete application, in which we can help you with. Once your application is approved, you'll get your Florida medical marijuana card.
Enjoy visiting dispensaries, and stay in touch to get recertified every 210 days (which is 30 weeks, or about seven months) so your card doesn't expire.