Sign Up For Our Monthly Newsletter!
A Few Of Our Recent Newsletters:
Discovering The World With CBD - Journey With Us! - https://mailchi.mp/1c99dd8b4bb4/lifecannmd
LifeCannMD Special Announcement! -
Press Release & New Products
Upcoming Events & Webinars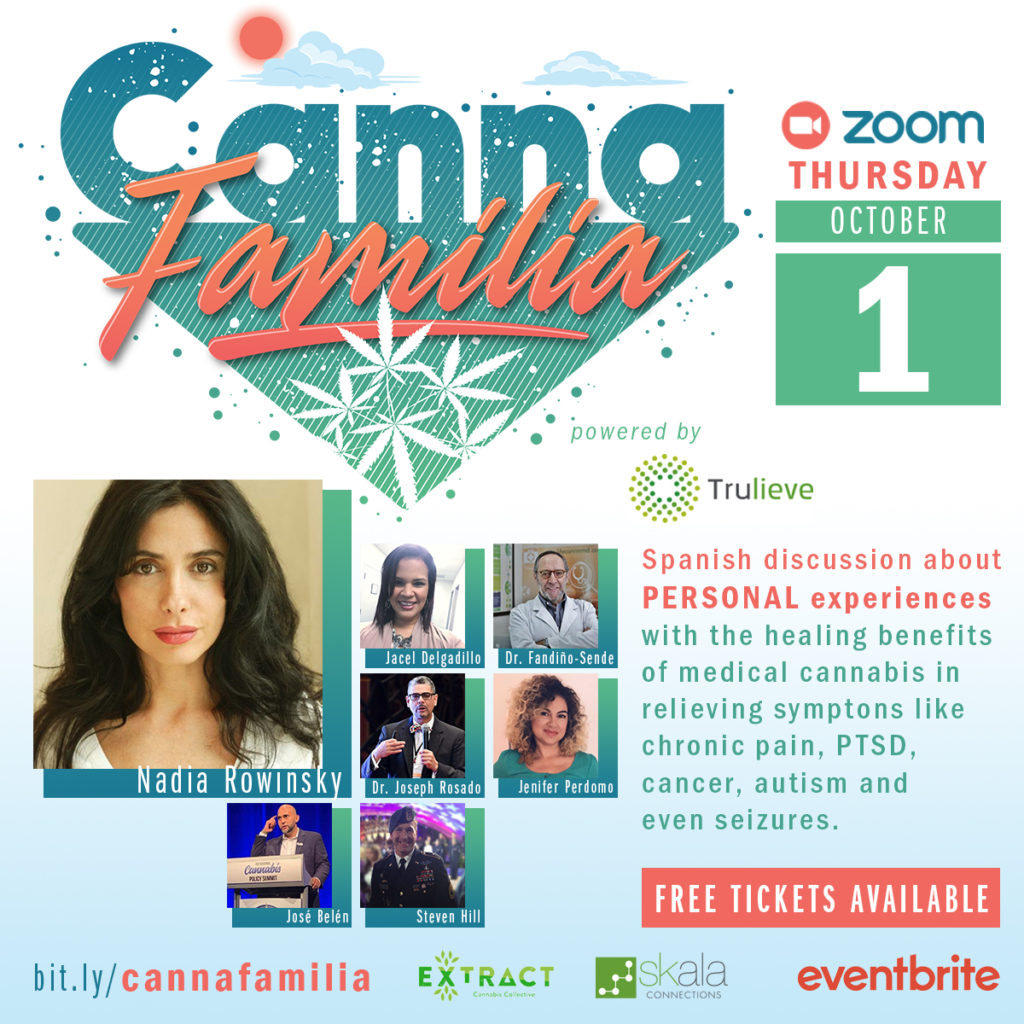 WHEN: October 1st, 2020
TIME: 7 pm - 8:30 pm
Hosted by: Nadia Rowinsky, actress and Spanish Television personality.
SPEAKERS:
Dr. Fernando Sende- Board Certified Cardiologist, Internist & founder of LifeCannMD
Dr. Joseph Rosado- Medical Director of Coastal Cannabis Clinics
Jenifer Perdomo - Community Educator, Trulieve
Jacel Delgadillo - President of Cannamoms
José Belén - Founder of Mission Zero
Steven Hill - Veteran Engagement Coordinator, Trulieve
LifeCannMD Media, Past Events & Public Speaking!