Hey Miami, We Have Delta8 – In-Store & For Shipping
August 16, 2022
We now carry Delta-8 products on our website and in our Miami store!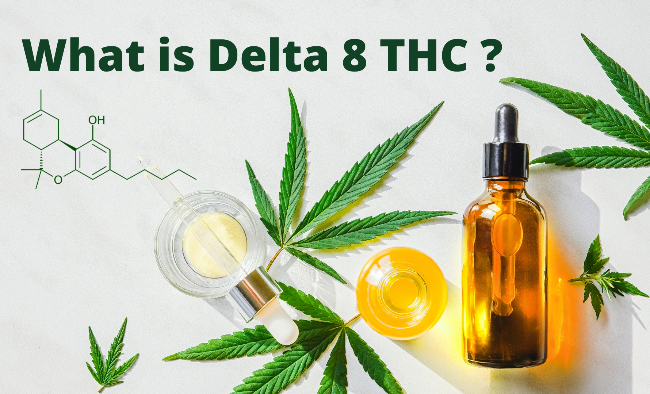 In 2018, a bill called simply "The Farm Bill" was passed by Congress and signed into law. This particular legislation says that hemp derivatives, such as cannabinoids, are legal in the US so long as they do not contain more than .3% Tetrahydrocannabinol – otherwise known as Delta 9 THC. As a reaction to this, researchers have devised the ability to concentrate the Delta 8-THC content in Hemp while at the same time minimizing the Delta 9-THC content – thus keeping it under the legal limit.
Delta-8- (THC) is a minor psychoactive cannabinoid found in the cannabis Sativa plant. It occurs in cannabis in small concentrations. Delta-8-THC is an analog of THC and has a similar molecular structure. It differs by the location of the double bonds in their molecular chains.
Typically, patients may experience some of the same psychoactive effects as Delta-9, only milder – Delta-8 can provide an instant feeling of relief. Importantly, however, the same analgesic and antiemetic effects may be present. Therefore, Delta-8 can be helpful to patients when it comes to stimulating appetite, reducing nausea, and pain management.
A recent study published in Cannabis and Cannabinoid Research found that Delta-8 helped diminish pain and inflammation in mice. Applied topically, Delta-8 reduced pain and inflammation through its effects on the CB1 receptors.
Additionally, according to the US National Library of Medicine, Delta-8 displays anxiety-reducing qualities as it delivers a calm yet focused high.
The drug has also been studied in cancer patients as a potential aid in fending off nausea. Conversely, it may also help stimulate the appetite.
The benefits of Delta-8 over Delta-9, are that symptoms such as head fog, anxiety, paranoia, dry mouth, or irritated eyes are not as common with Delta-8. Delta-8 can be used in a number of ways. However, those who consume it in edible form derive the most intense psychoactive result.
The status of Delta-8 under federal law is still unclear, due to a conflict between the law and a Drug Enforcement Administration regulation. In the Fall of 2020, the DEA issued an "Interim Final Rule" which states that "synthetically derived tetrahydrocannabinol" are still Schedule I controlled substances.
You do not need a Medical Marijuana Card to take full advantage of Delta-8 which can provide the benefits of a marijuana plant and related terpenes.

Patients need only consult with Dr. Fernando Fandino-Sende and his team at Miami's LifeCann MD. Florida's top-rated medical marijuana referral clinic has served over 5,000 satisfied patients. For more information, please visit www.lifecannmd.com, email health@lifecannmd.com or call (833) 543-3226.