Now Booking: Medical Marijuana Card Appointments in Miami, Brickell West, Plantation & Davie, Florida
September 2, 2022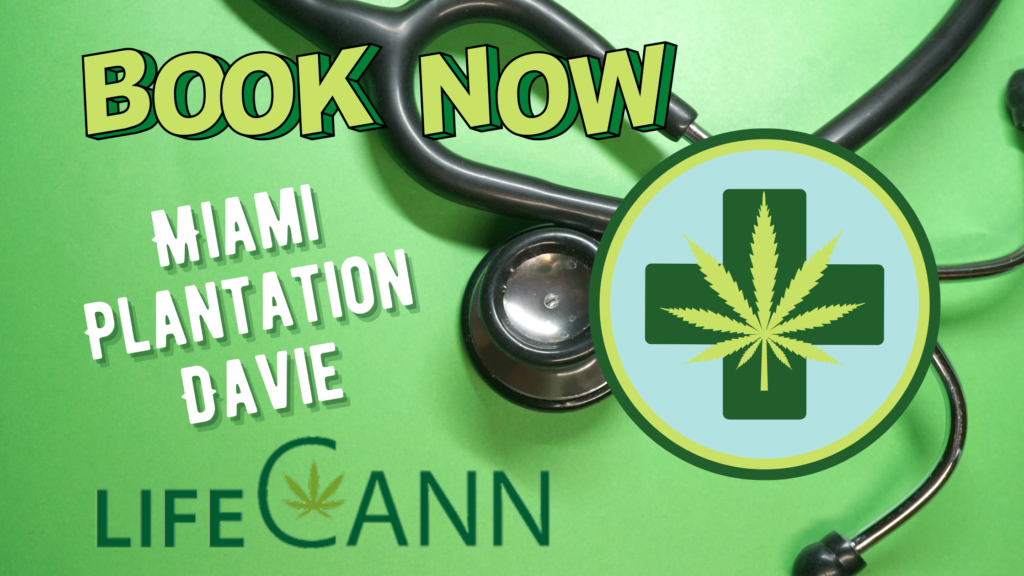 Over the last few months, we've had numerous patients ask us for an easier way for Broward county residents to visit Dr. Fernando Fandiño-Sende.  LifeCannMD is proud to announce that we now offer Medical Marijuana Card evaluations to patients in Plantation and Davie by appointment only!  We will continue offering Medical Marijuana Card evaluations at our Miami Clinic in Miami, Brickell West / Little Havana / Calle Ocho – Address:  1063 SW 8th St, Miami, FL 33130.
We hope that this allows Broward County patients easier access to becoming qualified Medical Marijuana card holders. LifeCannMD has been dedicated to evaluating, educating, and treating patients who qualify for Medical Cannabis since June 2017. Florida residents with certain qualifying conditions can obtain a Medical Marijuana recommendation for treatment. If you suffer from a debilitating condition and are ready to get your life back, Medical Marijuana may be the best solution for you. Schedule a free, 10-minute phone consultation with our patient care team today.
Official Debilitating Conditions List in Florida:
Cancer
Epilepsy
Glaucoma
HIV/AIDS
Post-Traumatic Stress Disorder (PTSD)
Cron's Disease
Parkinson's disease
Multiple sclerosis
Chronic nonmalignant pain
A terminal condition diagnosed by a physician other than the qualified physician issuing the physician certification.
Amyotrophic Lateral Sclerosis (ALS)
If you suffer from any of these qualifying conditions, give us a call or book an appointment now. We offer FREE no-risk phone consultations before your doctor's appointment, so you can begin the process whether or not you're entirely sure you qualify for medical marijuana.